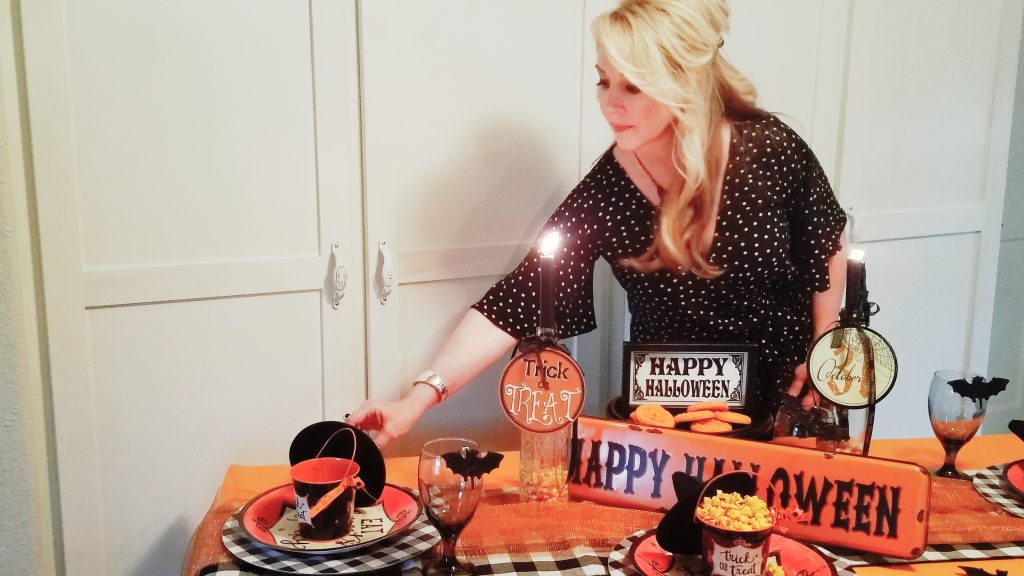 I was asked the other day to consult with a group of ladies for their annual Halloween party. I love getting together with people and listening to their ideas and finding a way to incorporate each of their visions into one.
This time of the year you can get so many great tablescape ideas from your local craft store.  My favorite is Hobby Lobby. Which happens to be one of my go-to event decorating stores…they have everything and I should own stock in that store!  Thank you Steve Green for your wonderful vision!!
While I was researching design boards, I came across these tablescapes, some are mine and some are from other decorators.  When you begin your table design, have fun with different textures and colors and make it your own!
Happy decorating,
xo Tammy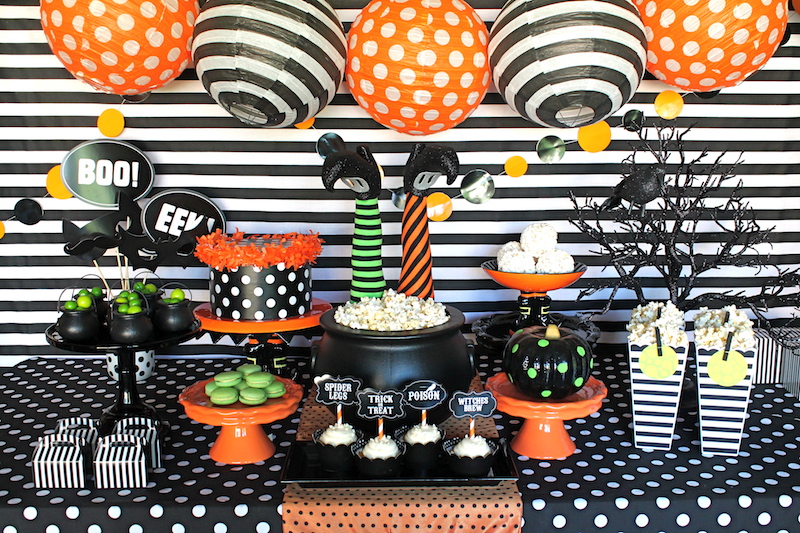 Painting pumpkins (plastic or real) a lighter color gives the tablescape more of a rustic appeal.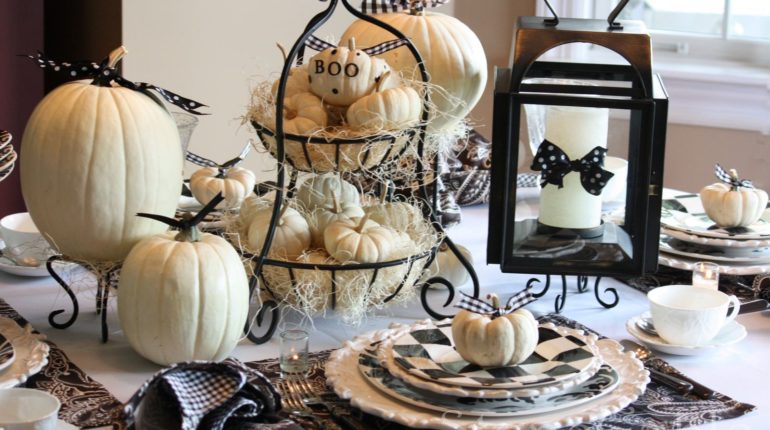 Here's a fun idea from another one of my favorite designers, Kate Spade