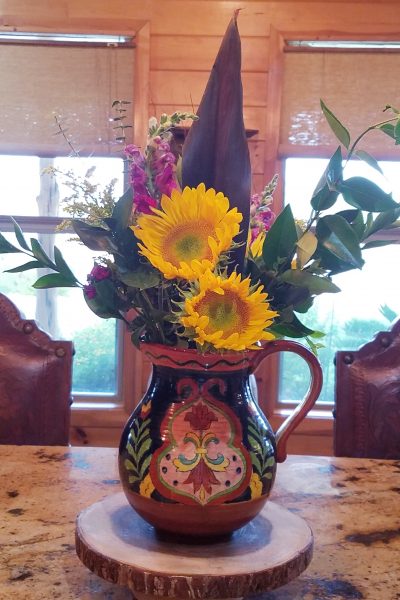 Sunflowers have a way of brightening everyone's day.  I spotted these beauties and had to get them!  I was thinking on my drive home that they needed the perfect vase to do them justice.  Then I remembered this vase… I picked it up on one of my trips to Laredo, Texas.  I liked it so much that I came home with two of them!  One for tea and the other for flowers…PERFECT!!
Here are some tips on how to make your flowers last longer:
 Snip the ends off in a diagonal.
 Remove unwanted leaves off of the stems.
 Make sure vase is clean and void of any dish soap.
 Fill the vase with cold water, drop a couple of ice cubes in and use the packet of flower food.
 Repeat this process every 3 days and your flowers will last twice as long.