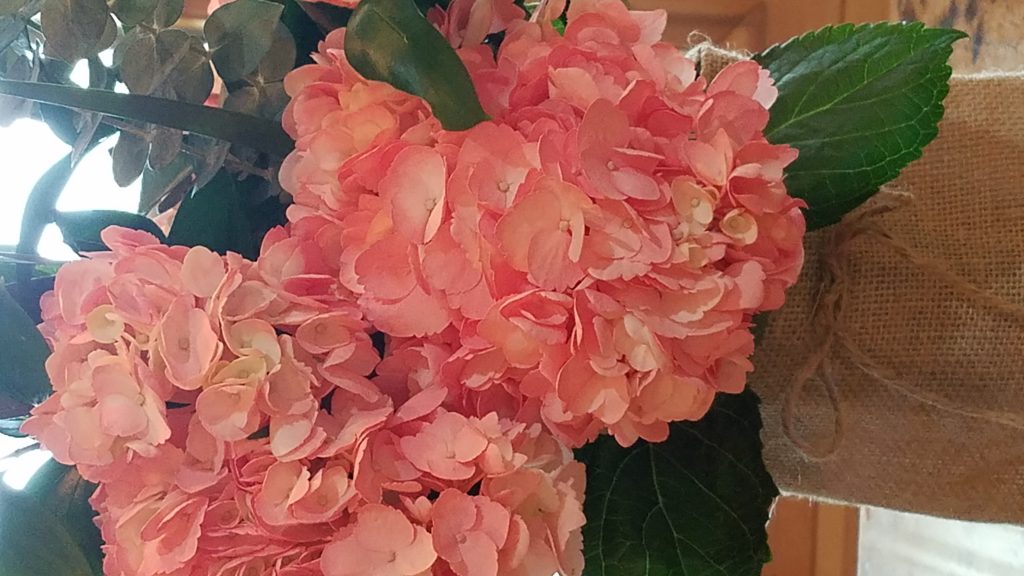 Hydrangeas are my "go to" flowers.  Nothing transforms a room or my mood faster than the look of  these beauties. I am instantly drawn to their vibrant elegant look.
Here are some tips on caring for them-
Making Cut Hydrangea Flowers Last
French hydrangea blooms are so gorgeous in the garden that it's only natural to want to cut them to display on your porch or bring inside. But it can make you go nuts when the blooms wilt an hour after they go in water. How can you stop this?
Here's an idea from Elizabeth Dean of Wilkerson Mill Gardens:  Plunge the cut stems in cool water immediately after cutting. Pour about 1 inch of boiling water into a container, and let it cool for a minute or two. Cut the stems to the lengths you want for your arrangement. Hold the bottom 1 inch of the stems in the hot water for about 30 seconds. Then transfer the stems to cool water. Done!