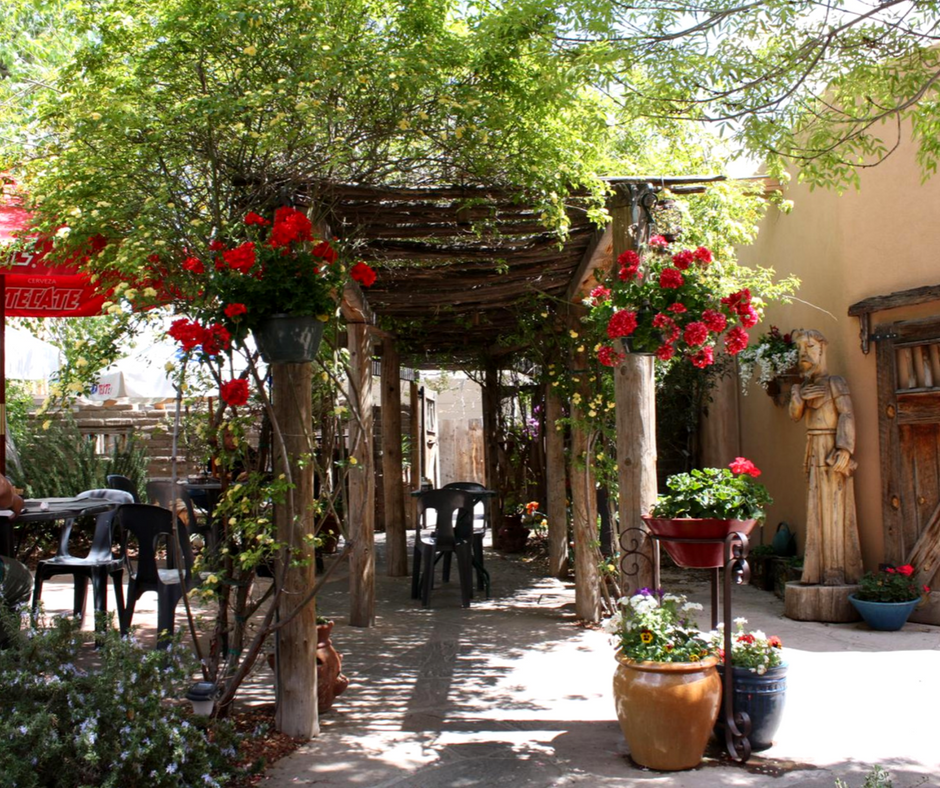 Recently I went on a girl's trip to New Mexico.  My "gal pal" and I rented a convertible and visited my two favorite towns, Albuquerque and Santa Fe.  I had been to both towns several years ago.  Cowboy & I visited my brother and his family in Albuquerque for the hot air balloon festival.  For those of you that haven't been to it, it is magical!  It is the most photographed event in the world!  And, it generates $101 million dollars direct impact into the Albuquerque area.  My favorite part of our weekend trip there was to watch the Glo Fest the evening before. The kids signed up to be balloon chasers.  They had a blast!
From there, we all loaded up and spent the day skiing in Santa Fe.  Such good times and lasting memories!  So when my girl friend & I decided to visit New Mexico, these two towns were at the top of our list!  We were so excited to get away for a few days and spend time shopping, exploring the southwest, getting pampered in my favorite spa and eating an endless amount of desserts!
Here is our itinerary for our fun-filled girl's weekend-
Itinerary-
Day 1  Old Town Albuquerque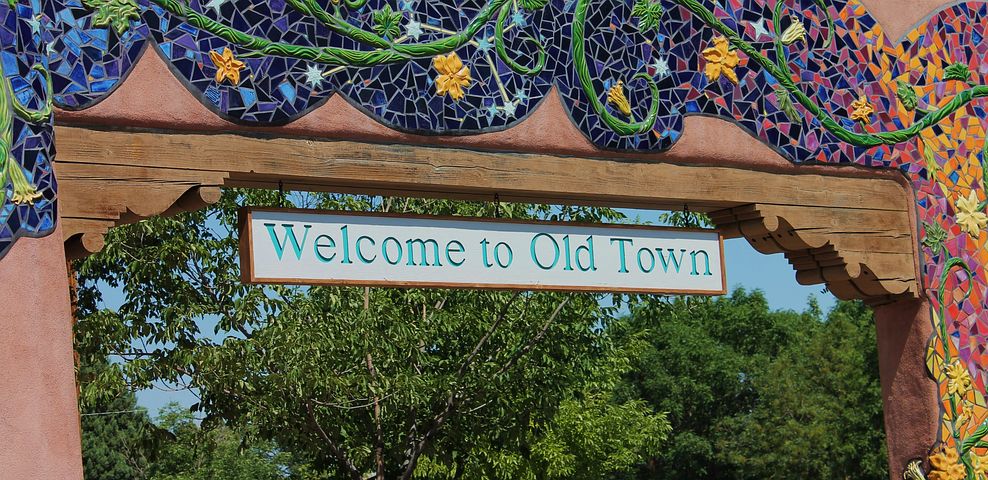 Visit the Plaza-  It plays host to many artisan shops and galleries.  One of my favorite clothing boutiques was The Wild Rose .  It carries the largest selection of DD Ranchwear.  The Leather jackets are gorgeous and the owner is so friendly! Another great boutique is The Wild Moon Boutique , you'll definitely find something to buy here!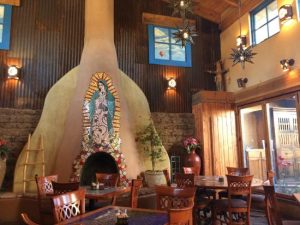 Lunch time came so we asked locals where their favorite eatery was and everyone pointed us to  Church Street Cafe .  We ordered their specialty… beef and chicken fajitas and it was delicious! With our stomachs full we headed out to do more shopping!
Hours later, armed with our newest purchases, we headed back to the hotel for a quick shower just in time to meet my brother and his family for dinner.  He introduced us to the best Irish pub I've ever eaten at…Two Fools Pub & Brewery downtown.  The best Shepherds Pie EVER!  It was so good to see him and his wife.  AND my beautiful niece & her boyfriend surprised us too!  After saying our goodbyes, we decided to end the night with a dessert.  The hotel cantina served fried icecream with sopapillas, yum!
Day 2 was our lazy day in Old Town
We decided to eat a late breakfast in the courtyard and lounge by the pool. The weather was absolutely perfect for it!
Later that day we went back to the plaza to finish our shopping in Old Town since we were driving into Santa Fe the next day.  As we were strolling past the adobe style shops, we stumbled upon a boutique called Catherine's Cache .  We spent almost 3 hours in this boutique.  If you get a chance to visit with Catherine, you'll understand why.  She is personable, engaging and down to earth.  She has the most unique pieces of clothing in her boutique. I fell in love with a jewelry line called "Got Marbles".
Day 3 Santa Fe here we come!
Today we were in for a treat!
Our itinerary consisted of a cooking class, the Indian Market and Hotel CHAco for pizza and drinks on the rooftop!
I signed us up for our first Southwestern Cooking Class.  I had received the recommendation from a friend who happened to have her girl's weekend the week prior to ours. Our class would start at 10:00 at the Santa Fe School of Cooking .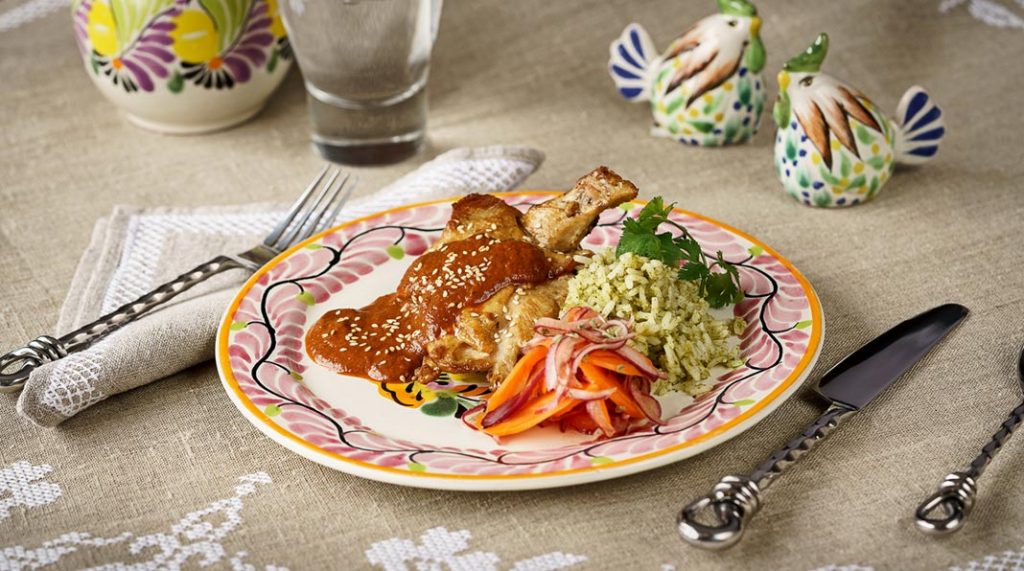 Knowing that the class would last 3 hours, we arrived early and decided to walk across the street to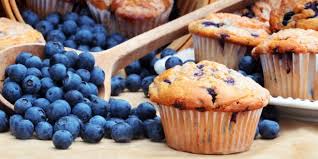 Sweet Lily Bakery for a bite of breakfast.  It's a quaint café full of  wonderful aromas and delicious food. I highly recommend their blueberry cheesecake muffin and their bacon and egg biscuit.
After we said our goodbyes to the chef and staff at the cooking school we were off to the Indian Market. The Santa Fe Indian Market is the largest and most prestigious juried Native arts show in the world.  It began in 1922 and attracts over 100,000 visitors from all over the world, who buy art directly from roughly 1,000 artists from 200+ federally recognized tribes from the U.S. and Canada
After perusing the booths full of beautiful handmade jewelry, art, and clothing rich in their heritage, we hopped in our convertible and headed North towards the scenic route to Albuquerque with our camera by our side.  Take the time to do this, you won't regret it! You'll come across a town called Madrid.  It's a small, hippy town with eclectic shops and a few outdoor restaurants that have live music. It's claim to fame is the movie "Wild Hogs" with John Travolta.
After a day full of shopping, eating and a lot of walking, we finally arrive back at the hotel.  My brother had recommended Level 5 Rooftop restaurant at Hotel CHAco, the sister hotel to ours.  Make a reservation because this is a popular place!  We didn't make a reservation but we were able to get a table anyway.   The food, the atmosphere and the view… wow!
But we couldn't end the night without dessert..so we ordered room service!
Day 4 Ten Thousand Waves Japanese Spa & Home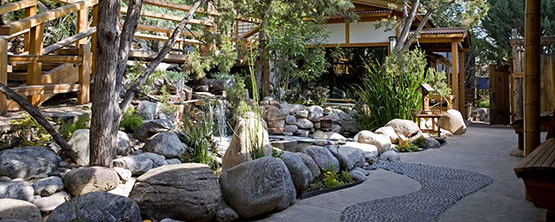 Ten Thousand Waves Japanese Spa is located at the highest elevation in Santa Fe and overlooks all of the city. The Japanese bath tradition is mostly about winding down from the day, meeting friends, taking time off with the family, and relaxing. The health benefits are bonuses. Everything is provided at a traditional Japanese inn–including amazing food and lodging.
Our spa package included an 80 minute Therapeutic Massage, 50 minute Japanese Facial and a Shoji. Spending a day at a spa is always my idea of a memorable trip.  We finished just in time to pack the convertible and head to the airport!
Thanks for traveling with me across the cattleguard!
'til next time New Mexico– Tammy